I AM TEMPORARILY NOT TAKING BIDS - I HAVE TAKEN MOST OF THE CLOTHES TO A CONSIGNMENT SHOP AND WILL RETURN TO POSTING IF I GET ANOTHER BIG BUNCH OF CLOTHES TO SELL. Thanks for understanding and thanks for bidding previously.


Friday, May 8, 2009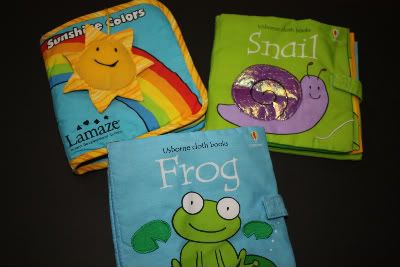 Baby Cloth Books:
Lamaze "Sunshine Colors" Book
Usborne Frog Book
Usborne Snail Book
All in LIKE NEW condition!
STARTING BID: $10.00