I AM TEMPORARILY NOT TAKING BIDS - I HAVE TAKEN MOST OF THE CLOTHES TO A CONSIGNMENT SHOP AND WILL RETURN TO POSTING IF I GET ANOTHER BIG BUNCH OF CLOTHES TO SELL. Thanks for understanding and thanks for bidding previously.


Wednesday, April 22, 2009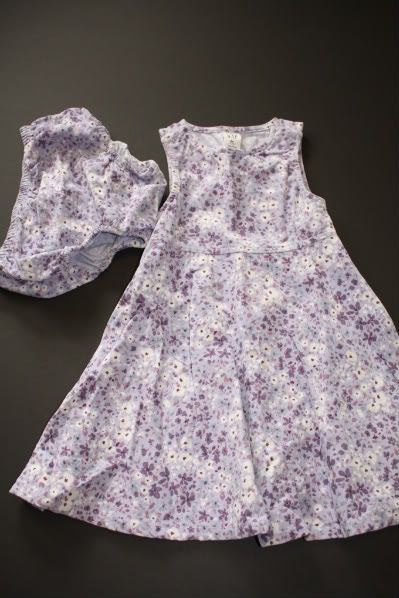 Gap 2/2T Jumper - Corduroy - Purple with a beautiful floral pattern on it. Matching Panty Cover. Fun full skirt.