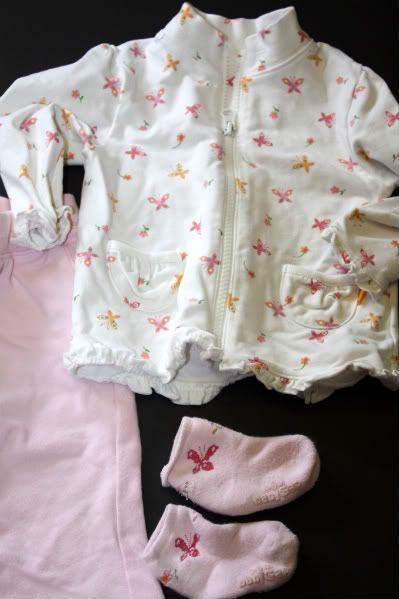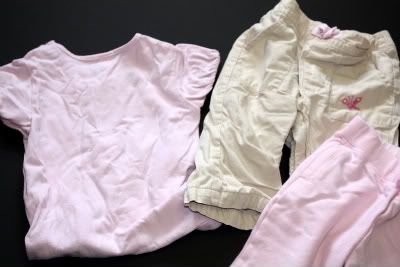 Baby Gap Ensemble.
Another of my favorites - 5 pieces in this set.
6-12 Mn. Set
Adorable khaki pants with butterfly embroidered on them.
Matching Cotton Zipper Jacket - butterflies all over.
Pink onsie - this one is a bit "pilly"
Pink Cotton Pants - little sweatpants with ruffles around the bottoms of the legs.
Matching Pink socks - with butterflies on them.
STARTING BID: $15.00