I AM TEMPORARILY NOT TAKING BIDS - I HAVE TAKEN MOST OF THE CLOTHES TO A CONSIGNMENT SHOP AND WILL RETURN TO POSTING IF I GET ANOTHER BIG BUNCH OF CLOTHES TO SELL. Thanks for understanding and thanks for bidding previously.


Friday, April 17, 2009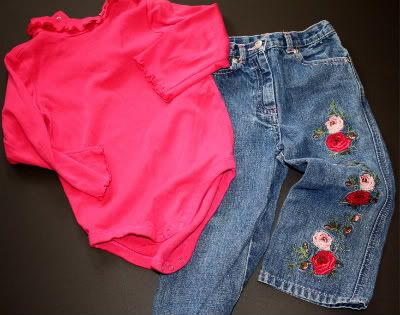 ADORABLE GYMBOREE OUTFIT!!
2T Jeans with Roses embroidered on them - adjustable waist.
2T Matching Turtle Neck with snap crotch.
STARTING BID: $12.00