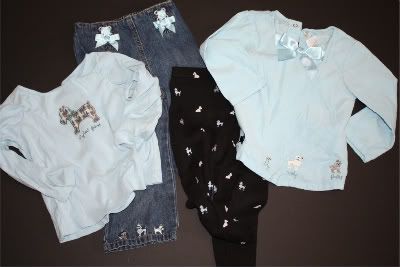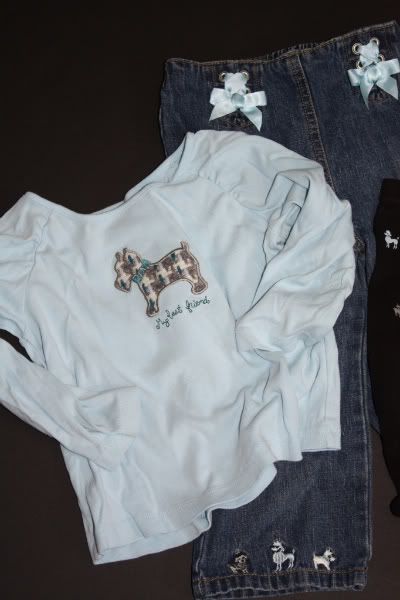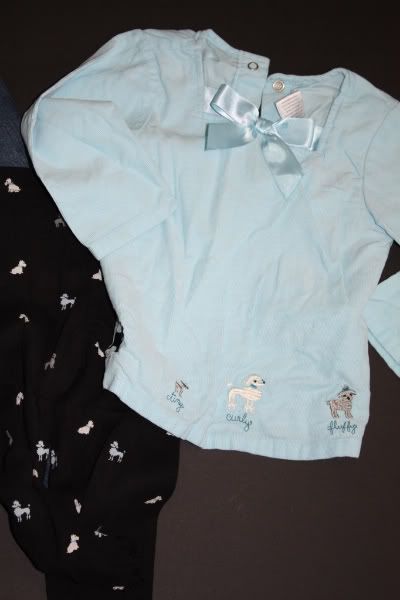 Another of my favorite Gymboree Lines - this set has 4 pieces - all mix and match.
From left to right: Light blue top with "scotty" dog on front - it says "My Best Friend" 2T
2T Jeans - SO cute with blue bows along top and dogs stitched around legs.
2T light blue corduroy swing top - LOVED the bow on this one and the cute dogs stitched around the hem.
2T Black Leggings - so fun with either of these tops.
STARTING BID: $15.00